Ivana Figueroa
May, 2019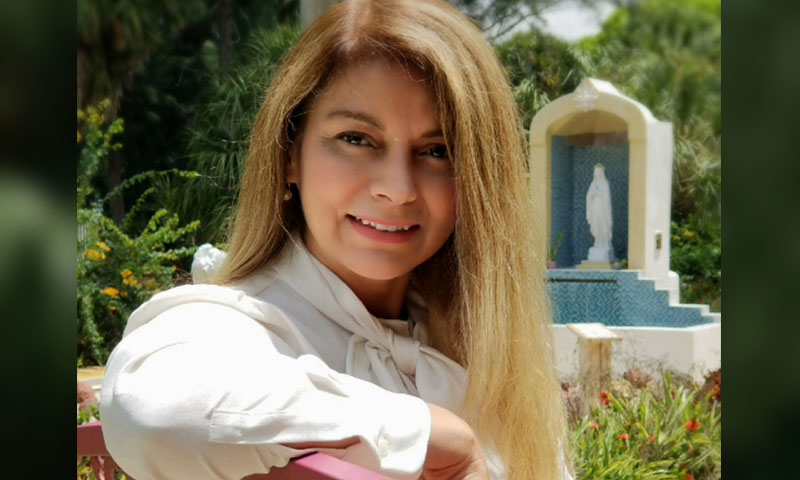 Ivana was born in Lima-Peru. Attended Cristo Salvador Catholic School and continued on to Ricardo Palma College in Lima while studying to become a Flight Attendant. Ivana has always enjoyed making people feel comfortable so, working for over six years at AeroPeru was a true blessing.
While working at the airline she participated in several outreach programs helping children in need during times of political upheaval and terrorism in Peru. Ivana also served as representative at public events and on television. This is where she met her husband, married moved to the U.S.
Prior to working at Carroll she volunteered at Our Lady of Lourdes Parish School where her children attended. In 2005, she started at Carroll as Assistant to the Athletic Director. For many years she worked in the Student Affairs Department and is now currently in the Guidance & Admissions Departments. Part of her duties is guidance for the School Ambassadors and conducting school tours for all those interested in attending Carroll. Both of her children are Carroll alumni!
Because of her professional traveling experience and knowledge at organizing tours she's been able to chaperon Carroll students several times to diverse cities in Europe as well as to Washington DC for "March for Life"
She has always loved her work at Carroll and finds it rewarding to work with students and parents. She loves the feeling of being part of their lives while at school and is excited when Alumni return to visit.