Jeanette Vazquez
Class of 2010
April, 2020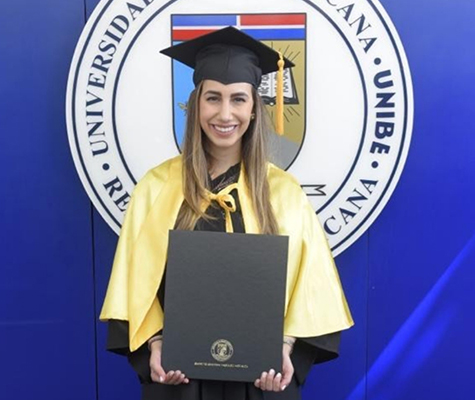 Archbishop Coleman Carroll

2010
MD | clinical rotations

Universidad Iberoamericana
After graduating Carroll, Jeanette made her way across to the Dominican Republic. She attended Universidad Iberoamericana where she graduated with her MD after completing clinical rotations all over Santo Domingo. Jeanette specialized in clinical nutrition and is currently working on getting her new private practice. She wants to keep pursuing her dreams and earn a Masters in Medical Aesthetics.
Jeanette is currently still living in the Dominican Republic where she works at a private clinic as a dietitian.
Beyond work, Jeanette spends her days playing and cuddled up with her beautiful three-year-old daughter Catalina.
Jeanette is living her best life and we couldn't be more proud!