Nicolas Serrano and Kari Camacho
Class of 2008
February, 2020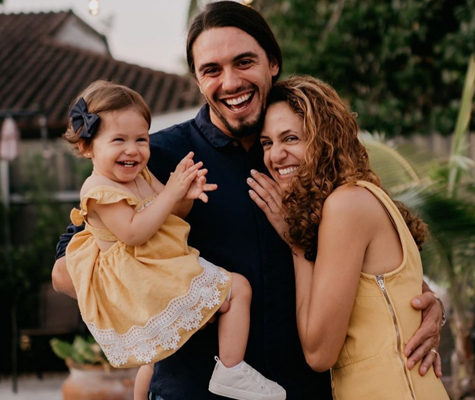 Nicolas Serrano - Nurse Practitioner

'Florida International University'
Kari Camacho - Masters degree in Education

Barry University school of Education and FIU
Archbishop Coleman Carroll

2008
Nicolas graduated from FIU in Sports & Fitness.
Kari Graduated from Barry University school of Education and FIU with a Masters degree in Education. They both taught at a charter school in Miami Beach for 4 years. Nicolas teaches Physcial Education, Sports Skills, and counsels. Kari is a photographer for JCKC Productions (which she and Jen Castro, also Class of '08 opened together in 2016.) She also runs a Montessori program with her daughter at home.
They enjoy spending time together as a family outdoors, and in the ocean as much as possible. They are so thankful for the life they have built together and grateful to Carroll for starting them with such a solid foundation.
The Serrano's are living their best lives and we couldn't be more proud!